The PPO-MC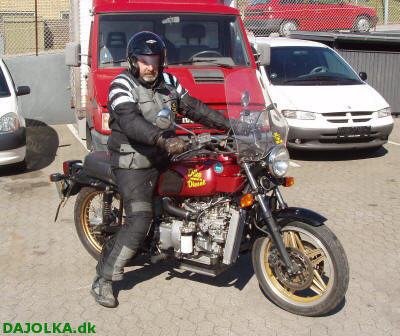 The motor cycle has been custom made from the following main components:
The motor cycle has been modified to run on PPO with an ELSBETT IDI 1-tank system adapted to the motor cycle by Niels Ansų, DAJOLKA.

Details of the engine with the modification to run on PPO.
The system includes electrical lift pump(A), electrical fuel heater(C) on the fuel filter(B), heat exchanger (D), injectors and glow plugs(F). The injection pump is marked(E)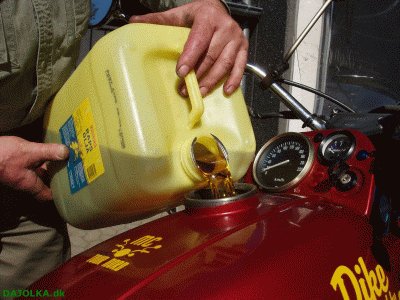 After the modification the engine can run on 100% PPO, 100% diesel, or mixtures there between.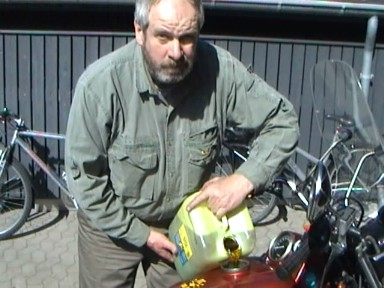 Click on the photo and see video with the first start on PPO and listen to the engine.