World Tour on MC - For the Environment
The Danish Adventurer Mr. Henning Bitsch is planning a World Tour round the northern hemisphere - for the environment. He will drive on a Motorcycle powered by CO2 neutral Pure Plant Oil (PPO).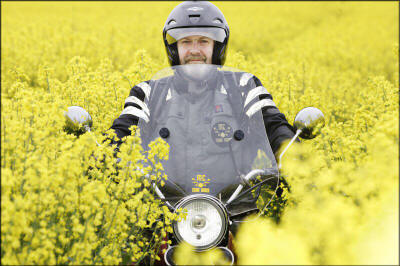 Photo: © Ajs Nielsen
The idea is to give attention to Biofuels as the way to reduce pollution from the transport sector. During the tour Mr. Bitsch will pass 25-30 countries and meet with other people concerned about the environment. The purpose of the project is simply to give attention to the global warming problem caused by CO2 and other greenhouse gases.